Gabe
Borderlands 3
Tom Clancy's The Division 2
Remnant: From the Ashes
About Gabe's Top Pick:
This year was a big year for looter shooters for me, and none captured the loot and shoot like Borderlands 3. The wide variety of guns and build you could make across the 4 vault hunters kept the game feeling fresh throughout the life of the game so far. From the Halloween event and its crazy ghosts, Maliwan Takedown raid, and now Mad Moxxi's Heist this is the game that just keeps on gaming. To anyone new to the game this is the perfect time to jump in and start leveling and having fun. Each of the vault hunters is fun to play with and add synergy to the team when you play with others. Amara and her Siren powers are my personal favorite, but Moze is a close second with her over the top ability to never run out of ammo and cause big booms everywhere she goes.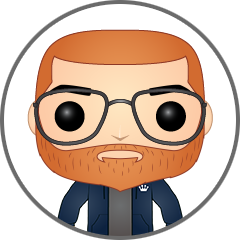 Justin
Final Fantasy XIV: Shadowbringers
Borderlands 3
The Legend of Zelda: Link's Awakening
About Justin's Top Pick:
The Shadowbringers expansion did something I though was impossible in Final Fantasy XIV, and to some extent any other game, it made me legitimately feel for the antagonist of the story. I was quite conflicted going into the final battle of the story having to fight a character that I not only somewhat sympathized with but felt a bit sorry for the events that led him to where the story ended. In the niche market of MMORPGs where the story is generally thinly veiled and just meant to string you from point A to point B and give the player a minimal sense of why they are doing what they are going, Shadowbringers managed to step up and deliver a story worthy of any single-player RPG or Final Fantasy for that matter.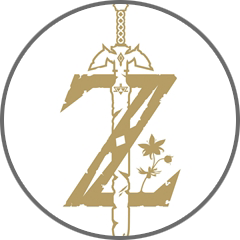 Matt
Resident Evil 2
Call of Duty: Modern Warfare
Cadence of Hyrule: Crypt of the NecroDancer Featuring the Legend of Zelda
About Matt's Top Pick:
As we close in on the end of the current console cycle, it's time for studios to step up their game and show us all what they can do with the current generation. All that time and energy produced some amazing games this year, but none stood out more than the remade classic, Resident Evil 2.
Capcom did an amazing job keeping the fear factor from the original, while improving upon every other aspect of the game, from the camera angles and weapons, to the A.I.'s response to your movements and actions.
The table's been set for Capcom to deliver another wonderful re-release in Resident Evil 3 early next year, and if it's anywhere near as good as 2, they could be set up for another best game of the year nod.